Concord Dojo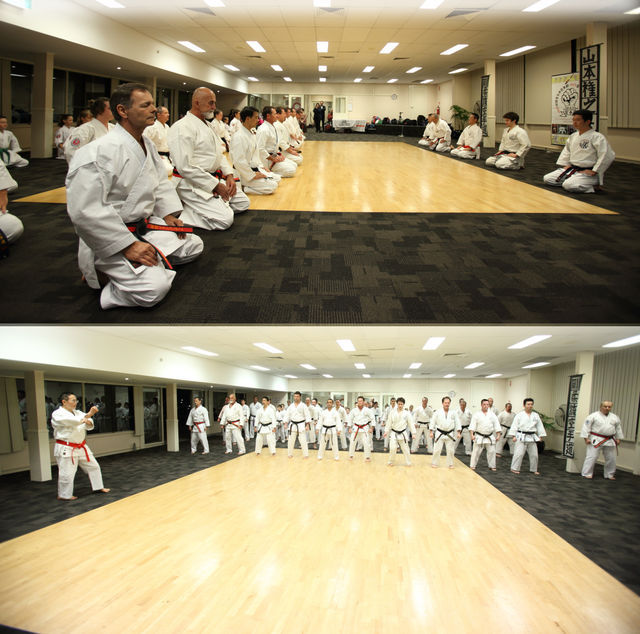 The hombu dojo (home dojo) is located in Concord which was founded in 1984. Andrew Roubas Shihan is the chief instructor of the hombu dojo in Concord and regularly teaches classes. We are blessed to have regular tuition from such an experienced 8th Dan instructor. The training is vigorous and spirited to reflect traditional training as found in Japan. There is a large contingent of Black Belts that train at this dojo providing a variety of teaching styles for all grade levels.
Dojo Location: Strathfield North Public School
Address: Corner of Concord Rd & Correys Ave, Concord
Classes are held at Strathfield North Public School on Monday evenings and Thursday evenings.
Class Times
Day

Location

Class Type

Start

Finish

Monday

Strathfield North Public School

Corner of Concord Rd & Correys Ave, Concord


Juniors

6:30pm

7:30pm

Seniors

6:30pm

8:00pm

Thursday

Strathfield North Public School

Corner of Concord Rd & Correys Ave, Concord

Juniors

6:30pm

7:30pm

Seniors

6:30pm

8:00pm